Who we are
We are Marcus and Taylor, husband and wife, and founders of Theba Handmade LLC, established in 2020. We are the two man show who designs, makes, and ships every order (along with our three tiny helpers). We are SO thankful for your support to continue to do what we love while being home with our boys!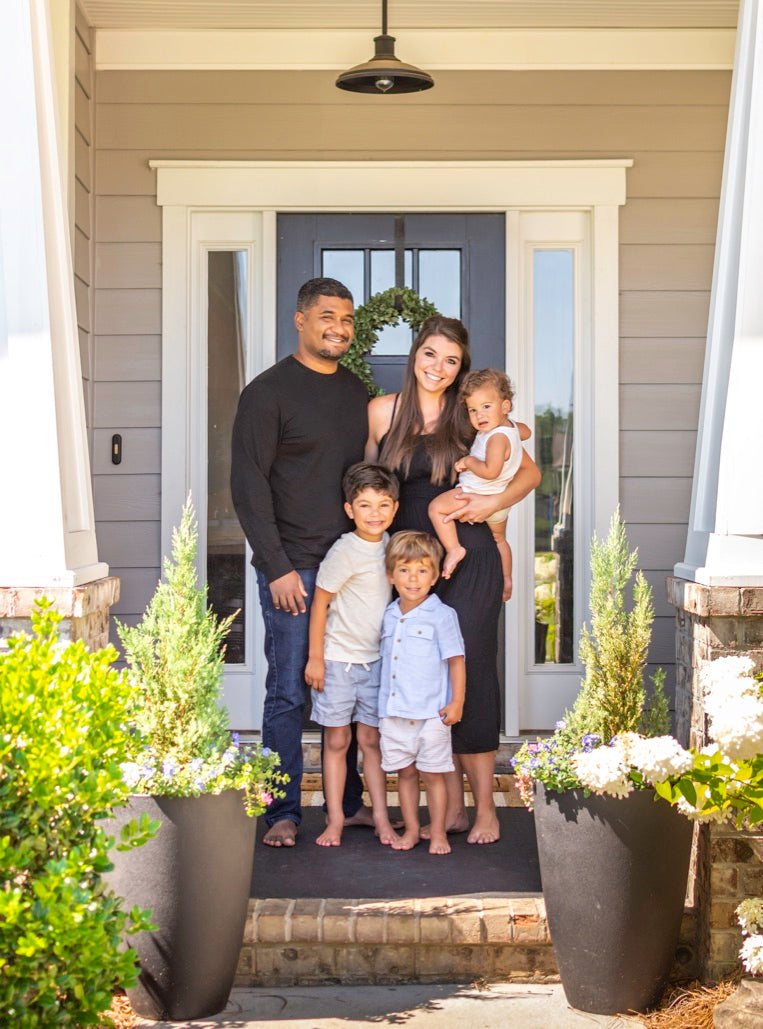 ★★★★★

Absolutely perfect! Clients LOVED their gift!

Charlotte B.

Los Angeles, CA
★★★★★

The clients I sent this custom gift to loved the cutting board! The quality of the product and the personalization were very well done. The gift arrived sooner than expected. An exceptional value for the money!...

Gina D.

Houston, TX
★★★★★

Absolutely love these! We've ordered them for home anniversary gifts and our clients have absolutely loved them. I love the quality and personalization options. Highly recommend!

Ashley P.

Chattanooga, TN
★★★★★

Love it! Just as beautiful as it is in the picture. I purchased this for a housewarming gift and I am sure they will love it as much as I do. I would definitely purchase from Taylor again!

Christy D.

Ringgold, GA
★★★★★

My friend was THRILLED with this as a house warming gift, shipped promptly. Highly recommend!

Faith

Cleveland, OH
★★★★★

The seller was great to work with on my custom order. It's even more beautiful in person! I can't wait to gift this to my client!

Morgan P.

Boca Raton, FL
Image with text
Pair large text with an image to tell a story, explain a detail about your product, or describe a new promotion.